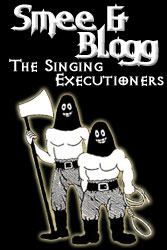 Since 1977, these masters of macabre mirth have sung and danced their way across America. From Austin to Boston and St. Pete to St. Paul these bon vivants of brute farce have plied their trade at over forty different Renaissance Festivals and Medieval Fairs.


Smee and Blogg take vaudeville antics to a new low-the dungeon. They are the inventors of gallows humor- "Who was that lady I saw you with last night?"…"That was no lady, that was the King's former wife!" They knock the audience dead with numbers like At the Block (hop), If I Were a Headsman and, of course, It's a Dumb Song After All. Careful, or they'll sell you a Dungeon Magician, an Ab Slicer or a six-week course from the Famous Executioners Correspondence School.


If you want to leave your audiences rolling in the aisles it's time to bring in Smee and Blogg, the Singing Executioners. They are available together and as solo acts depending on your needs.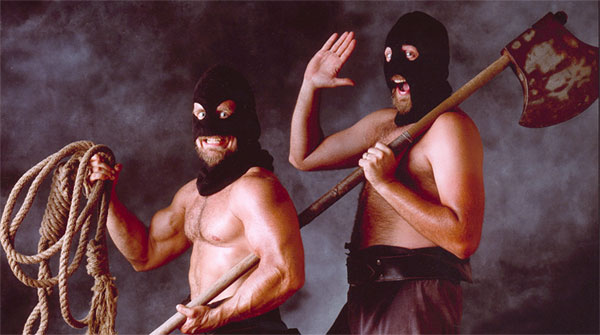 Click the button below to join our email list and be the first to hear our latest executionews!




Follow us on Facebook!

Get copies of Smee's new children's books,
Roxi & her Favorite Executioner go to Scarborough,
Roxi and Smee visit the Minnesota Renaissance Festival, &
Roxi Spends a Day with the Knights
Available from Amazon!